Welcome to the Gray Public Library Summer Reading 2020 Program!

We miss you, too! But in these changing times we must take care of our neighbors and ourselves. That is why this year we are offering much of our Summer Reading Program information and material online. You can still sign up for a paper packet and pick it up at the library if you prefer (see the instructions below) but we want to be able to sure to give as many kids access to the program as possible. Visit this page for digital welcome packet material, take and make craft instructions, Project of the Week, book lists, and more! We will continue to add more material so please check back.

Let's have some fun!

A Message from Mrs. George
Dear Summer Readers,
We have all experienced a crazy few months! But with summer here, so too, is Summer Reading!


This year the theme is Imagine Your Story. We will be looking at all those stories that spark the imagination: dragons, fairies, mermaids, castles, princes and princesses, and fairy tales to mention just a few.


Some parts of Summer Reading will look familiar – packets with reading logs, reading lists, activity sheets. These you can pick up at the library or you can download them from our Summer Reading website. Some parts of the program must be offered differently. We will not be able to meet as a group for crafts or any presentations.



Instead:


We have created a website that will have all the information that is included in the packets, so if you choose not to pick up a folder, you will have access to the materials online.


Crafts will be offered each week and you can pick up all the materials needed at the library- inside or curbside. Craft instructions are available to download from the Summer Reading website if you cannot pick up a craft kit.


We will be offering Story Walks- one at the library and one behind Pennell. We will offer 5 during the summer and you may read them at either spot. For those of you that are not familiar, a Story Walk is a book that is presented in panels and you can read the story from going from panel to panel. Story Walks are a great way to enjoy reading outside in the sunshine!


Master storyteller Antonio Rocha is offering The Treehouse Storytelling Show online. It is a mix of geography and storytelling. There will be 4 episodes offered during the summer. Mr. Rocha will pay us a virtual visit at the end of the summer! We will have more information on this on both our library and Summer Reading websites.


As in the past you have earned stickers, for books read, activities completed, and presentations attended. This year we will ask you to again keep track, but they will go toward points that will be converted into a monetary value that will then be donated to the local food pantry, Gray Fire and Rescue, and Animal Rescue League. This is the year we need to give back to those who need it. When you complete activities you can stop by the library to let us know or drop us an email at summer-reading@gray.lib.me.us.


We are really excited about this Summer program and invite you to participate and Imagine Your Own Story.
Questions? Contact the Gray Public Library either by email at summer-reading@gray.lib.me.us or call us 657-4110.
I look forward to "seeing" you all this summer!
How to Sign Up for Summer Reading or Download Your Packet
Summer Reading has begun! We are currently offering summer reading folders at the library. Come on in to pick up a paper packet or if you would prefer curbside pickup, give us a call at 657-4110 during business hours and we will run the packet out to your car for you. We are also offering most materials online for downloading at home. Check out the downloadable packet here:
Introduction

Basics for Pre-K
Basics for K-2
Basics for Grades 3-5
Basics for Grades 6-8
Crafts for All!
Activity Worksheets (1)
Activity Worksheets (2)

Extras!
If you choose to download a packet from home but would like us to keep in touch with you (for Summer Reading updates only), please fill in the Summer Reading Sign Up form on this website.
All are welcome, you do not need to sign up to participate. Please feel free to access our materials on this website even if you choose not to sign up.
Let's get reading!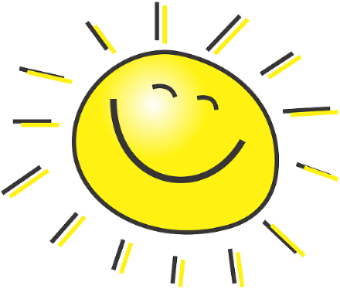 WEEKLY SUMMER READING BINGO SQUARE!
This week's square: READ OR LISTEN TO A BOOK OUTSIDE
What is summer reading BINGO? Download one of the BINGO cards here (please choose one card to work on for the summer--
Card #1
,
Card #2
,
Card #3
) or stop into the library and pick one up. Every week we will post a summer reading task and if you complete the task, mark that spot off on your BINGO card. Once you have BINGO, drop us an email at summer-reading@gray.lib.me.us! For every completed BINGO card, GPL will make a donation to the local food pantry, Gray Fire and Rescue, or the Animal Refuge League!
Five Years Old and UnderThis week's square:
COUNT OUT 20 PIECES OF CEREAL
PROJECT OF THE WEEK:
BUILD YOUR OWN FAIRY HOUSE
Let's have some crafting fun with recyclable materials from home! Grab an egg carton, some markers, paint, or crayons, and build a fairy house! Don't have an egg carton? We have them at the library! Or be creative with supplies you find in nature--sticks, leaves, pine cones, the possibilites are endless. Share your fairy house with us on Facebook!
Instructions from Creative Family Fun:
Fairy House Instructions
Next week's craft:
Story Spoon Puppets
Supplies: paint, paintbrush, 4 large wooden spoons
Craft kits available at the library for this project
starting Tuesday, July 7
. Come on in and pick up a kit!

BOOK LISTS

*NEW* GPL Books for Kids and Teens!
Check out our newest books, just added to the collection. And remember, you can put Gray Public Library items on hold using the catalog.
Caldecott and Newbery Award Winners
The Caldecott honors picture books and the Newbury honors both chapter and picture books for children.
Maine State Book Award (MSBA)
Chapter books and graphic novels for children. Many different genres to choose from! The list is annotated so you know a little bit about what each book is about.
Maine State Library Reading Round-up
Lists include the
North Star Award
for Young Adult books and
Cream of the Crop
which is a list of the best books of the previous year.
Fairy Tales
Don't forget about the classics!
The list can be organized by title or material type. All items can be found at GPL!

Books about Dragons
Fire-breathing and terrifying? Or friendly and protective?
Dragons of all kinds can be found in this list!
The list can be organized by title or material type. All items can be found at GPL!

Books about Fairies
Fun and sprightly and cunning and mischevious. A fairy for everyone can be found on this list for all ages. The list can be organized by title or material type. All items can be found at GPL!



BRAIN BREAK!
Get out some dice and get your body moving!
No dice? Stop by the library--we got 'em!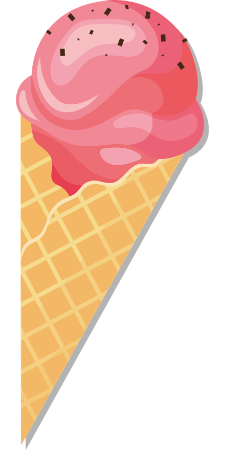 GRAY PUBLIC LIBRARY / 5 HANCOCK STREET / GRAY, MAINE / 207.657.4110
SUMMER-READING@GRAY.LIB.ME.US


Summer Reading Contact: Kathy George